"Our aim is to provide professional and reliable services to both small and large businesses customers throughout Central Scotland"
We are an established, well qualified company with over 20 years of experience in the I.T sector. We are located in Livingston, therefore we have speedy access to all areas in Central Scotland. We have very competent staff, who are dedicated to our customers and the business
When your equipment fails, who do you call?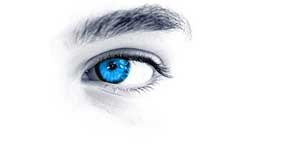 We are available to repair and maintain all PCs, Servers, network and Peripherals, whether you are a single user from home, or running an office network. We are committed to working 7 days a week 365 days per year to get your equipment up and running with the minimum of amount of disruption. Maintenance contracts may suit larger operations, we can arrange a service level agreement to suit your needs and a fixed monthly payment, to help you budget.
Why Us?
"There are already a several companies offering these services, so why have another?" McKenzie I.T Services offer a full 24hour support and service package to all our customers. We offer various Service Level Agreements to suit your needs, whether you are a small private business or a large corporate organisation. We have no salespersons, so there is no 'hard sell' One of our qualified technicians or administrators will visit you to discuss your requirements.
Virus and Spyware removal
We have several years experience in the removal of viruses and malware. We will remove and clean all infections from your laptop or PC and ensure that you have an up to date antivirus and anti-malware program. We offer same/next day services in Livingston, Bathgate, Broxburn and all areas in West Lothian
Clients
As a client you will receive first class support and a service specifically tailored for your requirements. We will take you through all the relevant processes, from initial consultation and testing, through to implementation. We will continue to support your equipment as long as you wish.
Why Become a Client?
Support: You will receive first class support
Prompt Attention : We can have an engineer to you within a few hours
Value: We have access to many suppliers and can offer high quality parts at a lower cost than most
Insurance: We can offer businesses Service Level agreements, where you pay a monthly fee to receive 24 / 7 support