"We can supply and install CCTV Cameras to home, small and large businesses customers throughout Central Scotland"
We are an established, well qualified company with over 20 years of experience in the I.T sector. We are located in West Lothian, therefore we have speedy access to all areas in Central Scotland. We have very competent staff, who are dedicated to our customers and the business
When your not at home or office, you can still see what's going on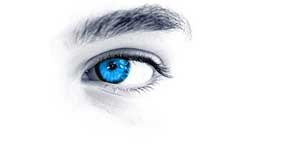 We can supply and install CCTV systems that allow you to watch your propertyover the internet or your Internet enabledmobil phone. Our CCTV systems can be installed and connected to a PC or to a Digital Video Recorder, so you can replay the videos when you want.
About McKenzie I.T
Whether you just require a door entry monitoring system, or state of the art Digital Video Recording system, or anywhere in between; we can supply all your requirements,effortlessly, cheaply and all installations are guaranteed to be completed to the highest possible standards.Our experienced installers can talk to you about your individual cctv requirements, and discuss all the options open to you, giving you the cheapest, best value for money cctv systemsand highest security level cctv solutions for any situation. All our surveys and quotations are free of charge with no obligation to purchase.
Why Us?
"There are already a several companies offering these services, so why have another?"McKenzie I.T Services offer a full 24hour support and service package to all our customers. We offer various Service Level Agreements to suit your needs, whether you are a small private business or a large corporate organisation. We have no salespersons, so there is no 'hard sell' One of our qualified technicians or administrators will visit you to discuss your requirements.
Clients
As a client you will receive first class support and a service specifically tailored for your requirements. We will take you through all the relevant processes, from initial consultation and testing, through to implementation. We will continue to support your equipment as long as you wish.
Why Become a Client?
Support: You will receive first class support

Prompt Attention : We can have an engineer to you within a few hours

Value: We have access to many suppliers and can offer high quality parts at a lower cost than most

Insurance: We can offer businesses Service Level agreements, where you pay a monthly fee to receive 24 / 7 support