"Lothian I.T. Services"
Lothian has no shortage of computer companies. We offer you the most up to date advice and can provide the highest quality equipment
Typical Contracts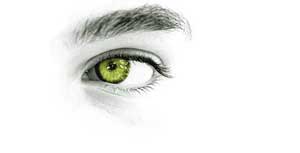 For many years, McKenzie I.I. Services Lothian has been supporting and providing hardware for many companies. These include, Travel agents, Estate Agents, Technical Service businesses and Internet cafes.
Networking
We offer a complete networks, we will plan, supply and implement any size of network. LANs, WANS, VPNs and wireless .
Broadband in Scotland
Broadband is available in all areas now. Almost every home and office has a connection. Did you know with better equipment in your office, your internet will be much faster ? Rather than use routers and hubs throughout your network, the installation of switches can enhance the speed of your network and allow many more devices to connect..
Problem Solving
Problems with your systems? We offer on-site or workshop repairs and upgrades on all makes and models of equipment, keeping your systems up to date with the latest technology. We can also offer your company various levels of support to ensure your infrastructure is covered all year round.
Web Design
See our Lothian web design page for details
The complete Internet or Intranet solution. Web site design and maintenance, domain registration, hosting, high level search engine placing and analysis. All at a very competitive prices. We can ensure that your website is found on searchengines around the world in a short time.
Further Services
Auditing
We can carry out a full audit report on all your I.T equipment including; PCs, servers, photocopiers, fax machines and printers.
Wifi for cafes and hotels in Lothian
see our Wifi Page for details.
Our Experience
We have experienced in both hardware and software including; NT, Windows 2000, Win XP, Win Vista, UNIX, Veritas Volume Manager, Apache Webserver and Solaris Administration. We also have experienced trainers who can help with most platforms and applications.