Lothian Web Design
We at McKenzie I.T. Services can offer your business it's very own website. We can custom design a website for you, or you can chose from one of our templates
Some of our recent projects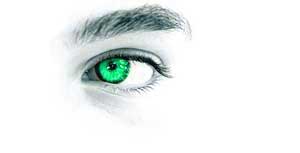 Over the years, we have built many websites around the world, many have been for Ibiza greatest bars, though we have designed websites for many other markets. Some of our projects are listed below to give you some idea of what we can offer. Costs of design depends on the level of website you require. Many businesses only require a little web presence, others chose to make the internet their main form of advertising.
Hosting and maintenance
We offer a whole range of web services. We can host your site, promote your website and ensure that it is rated highly on search engines SEO.
Portfolio Samples. Please click to visit the sites
A few other designs
Everything Ibiza
Ibiza Estate Agents. Completed January 2014.
Joe Spoons
San Antonios ONLY Irish Bar. Live music every night from resident DJs. Joe Spoons is situated in the main Westend Strip of San Antonio Town..
Ibiza VIP Services
We at Ibiza VIP Services have exclusive deals with the best clubs and beach bars. So even when certain venues are full or tables are sold out, we can in most cases arrange entrance and VIP tables for our clients..
Marine Engineering Solutions Ibiza
Marine Engineering Solutions Lothian has workshops in San Antonio and Santa Eulalia, and is fully accredited to work in all the ports in Ibiza . We also have 10,000 m 2 storage in Santa Eulalia, and have long-established links with all the major suppliers.
Tulp Beach Bar
Possibly the most chilled out bar restaurant on the whole island don't be fooled by Tulps San Antonio home. Situated right on the main beach overlooking the bay which offers some of the worlds best sunsets.
Five Star Ibiza
Five Star Ibiza for all the finer things in Lothian. Concierge, luxury cars Ibiza weddings or private jet hire
Online Shop
Multilingual Online Shop selling household, Leisure, Solar goods and Gadgets
Ibiza Workers Apartments

A database driven website with properties for Lothian Workers.
Clients
Almost all of our clients came to us after being recommended by friends. We tend not to advertise, as word of mouth seems to be the best advertising.
Why Become a Client?
Attention: We give you exactly what you ask for

Updates : We normally have all updates finished within 24 hours

Value: We can offer low cost solutions for most businesses

Promotion : We continue to propmote your website, even after completion